A Little Life, Blog and Allotment Update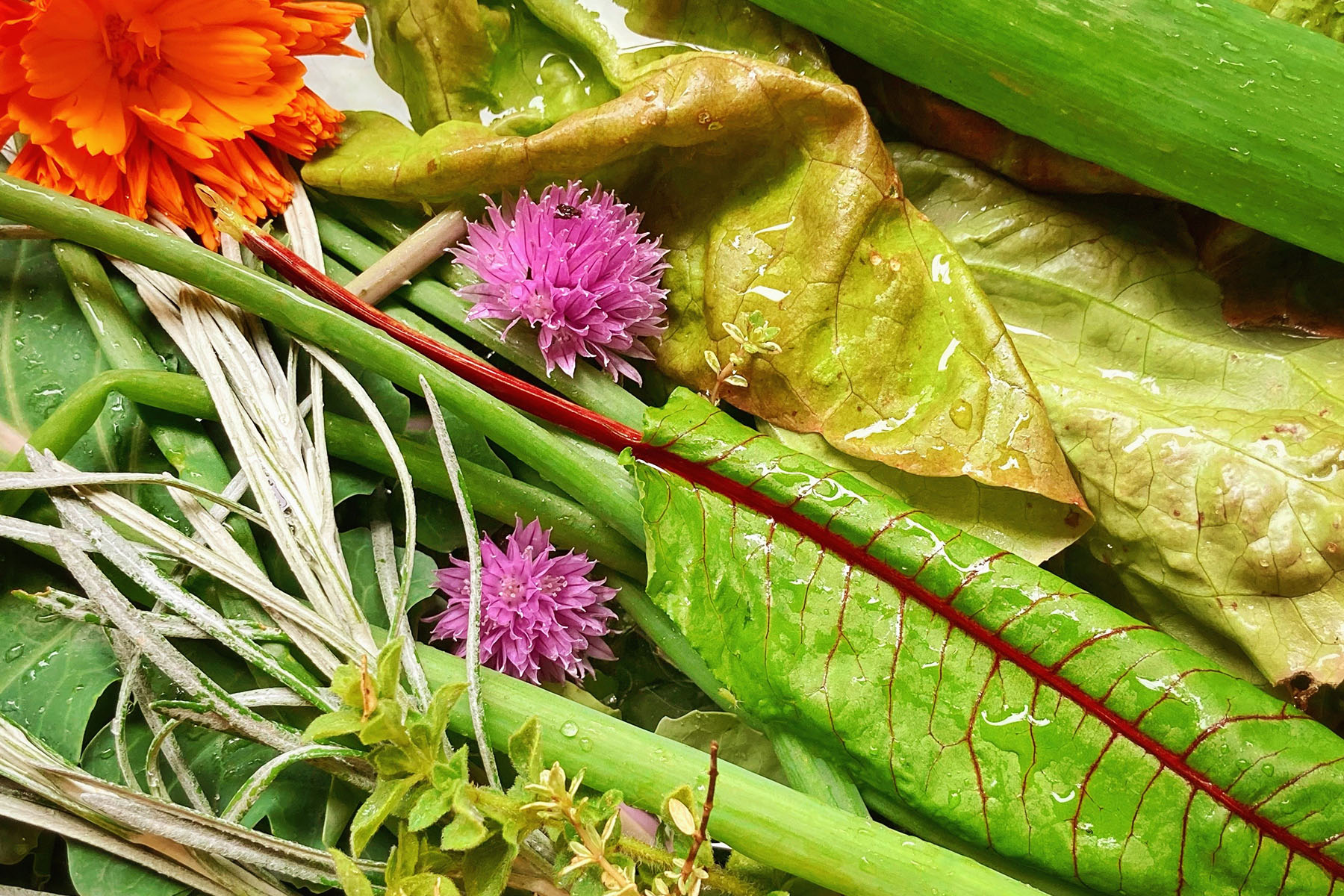 Hey lovelies, it's been a while. How's everyone doing?
I feel like I've been on a bit of a rollercoaster this year. I've grieved, I've grown, I've started new ventures, and I've been struggling a lot with my health.
During these times, I've been trying to focus on what's good in my life, and I've come to realise just how much I enjoy growing and looking after plants!
Over the past few years, gardening has become an overwhelming love in my life and it's given me light during some of the darkest times. Because of this, I want to post more regularly and start sharing more about plants and gardening on my blog.
Learning with the RHS (Royal Horticultural Society)
If you've been following my blog for a while, then you may remember that at the beginning of 2020 I was starting the allotment course at RHS Rosemoor in Devon.
The course runs every year, and each student is given a small plot at the gardens, where there are weekly lessons to learn how to grow your own produce. (You get to keep the veggies too – which is a bonus!)
Unfortunately, it was postponed due to the pandemic, but we were invited to return again earlier this year and I'm so thrilled to be back – learning and growing, in a literal paradise on earth!
Our lessons have become the highlight of my week, and it's a real blessing to be taught by such helpful and knowledgeable horticulturalists. The other students are amazing too, and I was so overwhelmed by their kindness, after they tended to my plot, when I wasn't able to get there.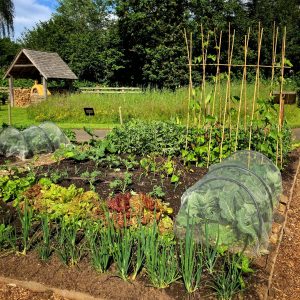 Health-wise, it's been a bit challenging as I get so dizzy and nauseous. The physical activity also triggers my 'migraines' which means I'm often in an altered state of consciousness (and sometimes having seizures) for at least the next the day afterwards. (I'm still waiting on an MRI, to see what's going on!)
Ailments aside, I'm incredibly grateful to be doing this course, and I'd highly recommend it to anyone who's interested in learning about allotmenteering! If you live near RHS Rosemoor and fancy doing it too, you can read more about it and apply here.
In my upcoming posts, I'll be taking you down to Rosemoor and giving you a tour of my plot…but for now, let me introduce you to my other allotment, plot 63!
My New Allotment – Plot 63!
Last autumn, I took on this lovely allotment plot, near to where I live.
I'd originally planned to get a local plot, after my allotment course had ended – but when the course was postponed and the pandemic hit, I jumped on the waiting list, fast!
Thankfully, I was near the top of the list (which grew exponentially, not long after I'd joined) and I got allocated a plot surprisingly quickly, after only 7 months!
Unfortunately, since my health spiralled, I've been finding it a bit of a struggle. It's ridiculously weedy and isn't as cultivated as I'd have liked, but I'm slowly making progress on it, and I'm determined to turn it around!
Over the next few months, I'll be sharing my journey, as I take everything I've learnt and apply it to my plot, in an attempt to create a low-cost, vegetable paradise!
For now though, that's all! I just wanted to give you a quick update, and let you know what's coming up on my blog very soon.
I really appreciate you being here, and I look forward to seeing you next time!