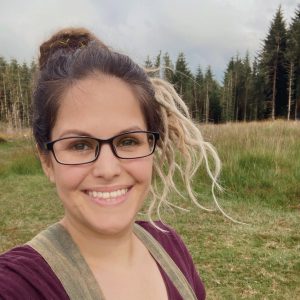 Welcome to Grateful Green Life! My name's Chrissy, and I created this space to share my journey as I explore the wonderful world of plants, gardening and delicious homegrown food!
My love of plants first began a decade ago, when I became housebound due to Lyme disease. I decided that if I couldn't get out into nature, I'd bring nature indoors, to me! Before long, I had a new obsession, and an indoor jungle of houseplants! 
Later, as my health improved, I took over the garden too. It began with a container garden on our patio, but before long I found myself building a greenhouse and tearing up the lawn, to make space for a small vegetable plot.
It was a challenging task, but the rewards made it all worth it. I found myself connecting to nature more deeply, enjoying the physical and mental health benefits of gardening, and savouring the unbeatable taste of my lovingly homegrown harvest.
As time went by I found myself craving more growing space, so I put my name down on a waiting list for an allotment.
While I waited, I had the incredible opportunity to do an allotment gardening course, at RHS Rosemoor, in Devon. During this time I had my own little plot at the gardens, and throughout the year I learnt a wealth of information from their instructors.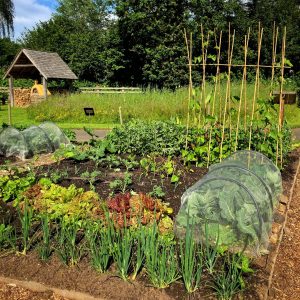 I now have an allotment near to where I live, in Somerset. It's a place that brings me great joy, and I'm excited to share my updates and progress with you, as well as my gardening insights, tricks and tips.
Whether you have an allotment, a garden, a balcony or a windowsill, I encourage you to give gardening a try. Plants are amazing teachers, and nothing beats the satisfaction of growing your own fruit and veg – not to mention that it's healthier and more eco-friendly too!
So join me, for all things plant-related. From sowing and growing, to harvesting and creating delicious vegan recipes with our bounty!
I look forward to getting to know you!