Overnight oats are all the rage right now, and very with good reason too!
They're deliciously creamy, exceptionally easy-to-prepare, and make a healthy, wholesome and energising breakfast, to power you through the day!
Overnight Oats for Energy
I first discovered overnight oats when I was experimenting with my nutrition, to try and combat my chronic fatigue.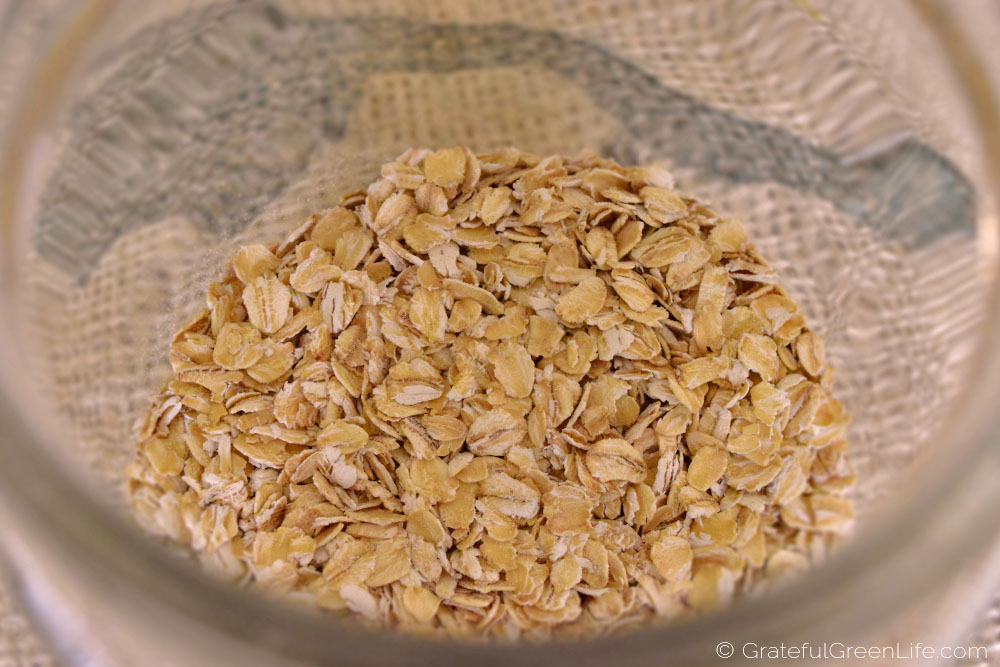 During this time, oats quickly became a much-loved staple in my diet, as they're not only tasty and satiating, they also digest quite slowly, which keeps your blood sugars stable.
Initially, I enjoyed a hot bowl of porridge every morning – but, as the temperatures rose and summer arrived, I found myself wanting something a little less warming.
That's when I stumbled upon the awesomeness of overnight oats!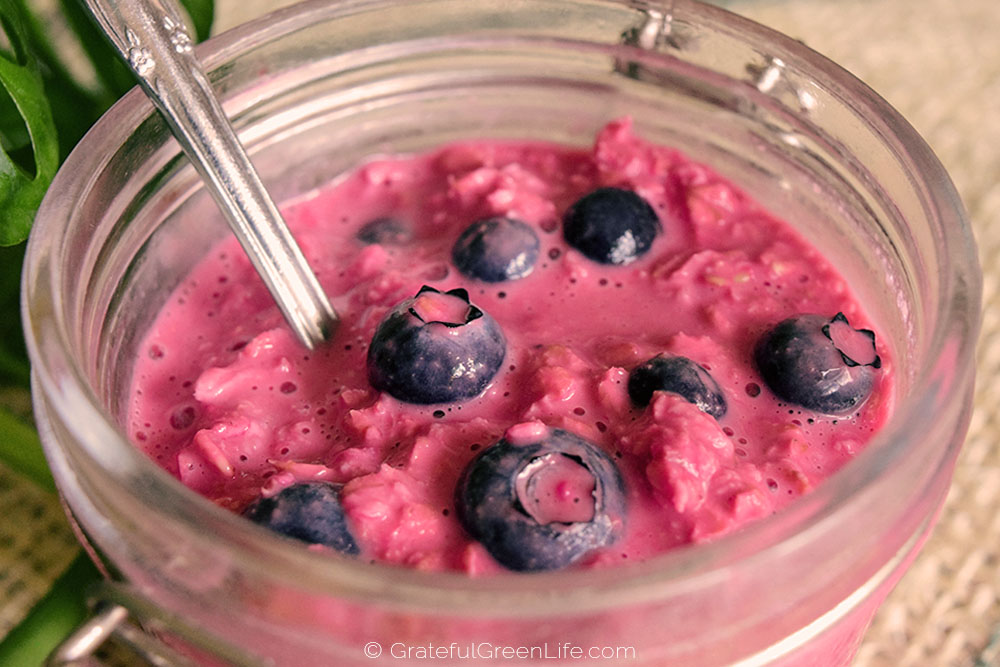 What Are Overnight Oats?
Overnight oats are simply dry rolled oats, which have been soaked in plant-milk overnight.
They're usually made with a little sweetener (I love using maple syrup) and flavoured with fruits, nuts, nut butters, superfood powders, or whatever else takes your fancy! (The varieties are pretty much endless!)
Overnight oats are incredibly easy to make, and I love waking up to a ready-made breakfast that's healthy, creamy, cool and simply delicious!
Using Energising Superfoods
Today's recipe uses gluten-free oats, and combines the sweetness of beetroot, with the fruity tang of blueberries!
It also includes a huge range of nutrients, to give you a natural energy boost!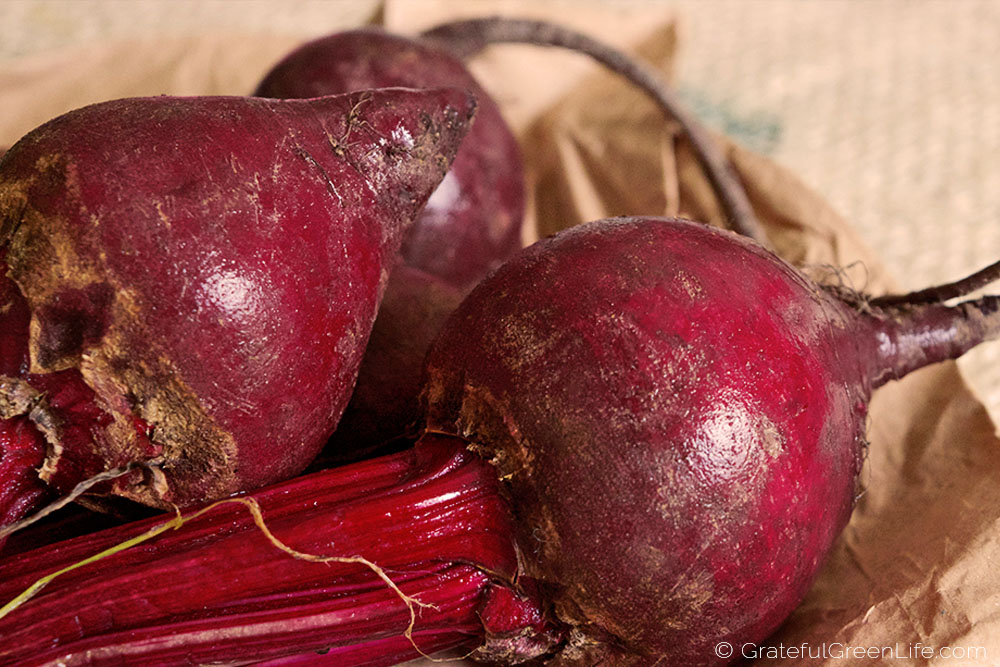 Beetroot is loaded with vitamins and minerals which support the immune system, and help to improve blood vessel dilation, which increases blood flow around the body.
Beetroot also has the unique ability to increase oxygen use in the body, which can improve your athletic performance.
Not only this, but beets are a fabulous source of iron, and their vitamin C content helps this iron to be absorbed.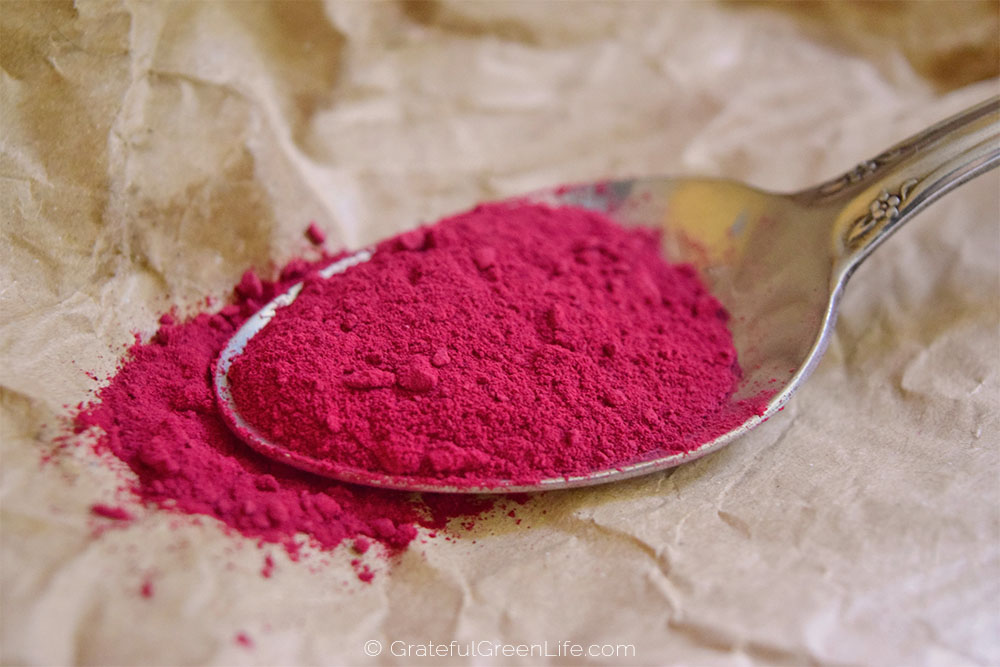 In this recipe, we'll be using powdered beetroot, which is a simple way to easily add beets to your recipes. (It's especially useful for when you want to avoid the mess/effort that it takes to prepare them from fresh!)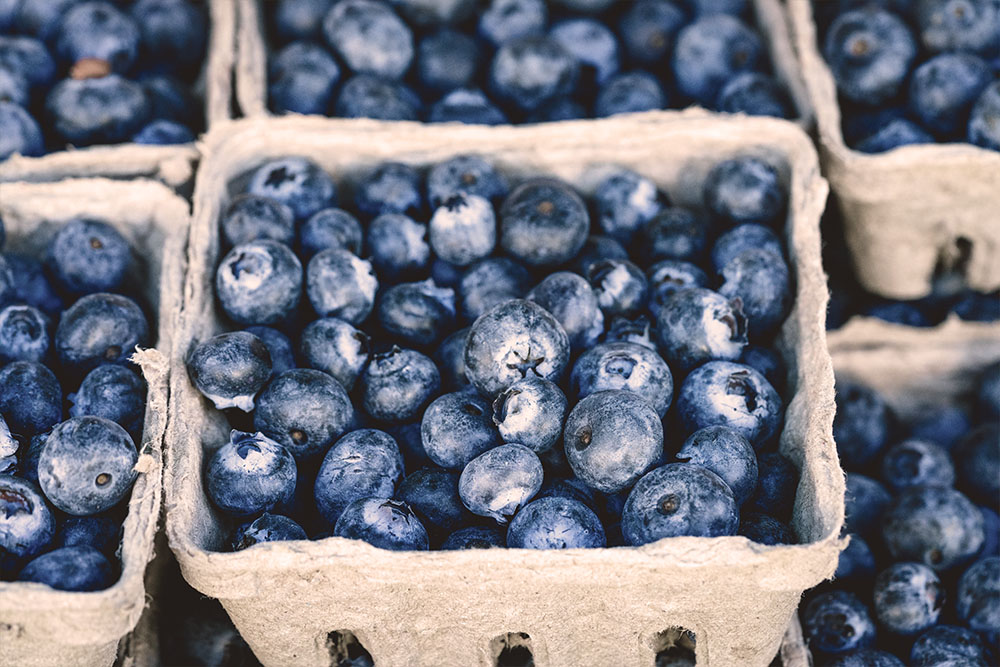 The small, yet mighty blueberry is an equally impressive food, which makes a delightful addition to this recipe!
Blueberries are packed with essential phytonutrients, including powerful antioxidants which protect against free-radical damage.
Together, this colourful medley of beetroot, oats and blueberries packs a serious nutritional punch!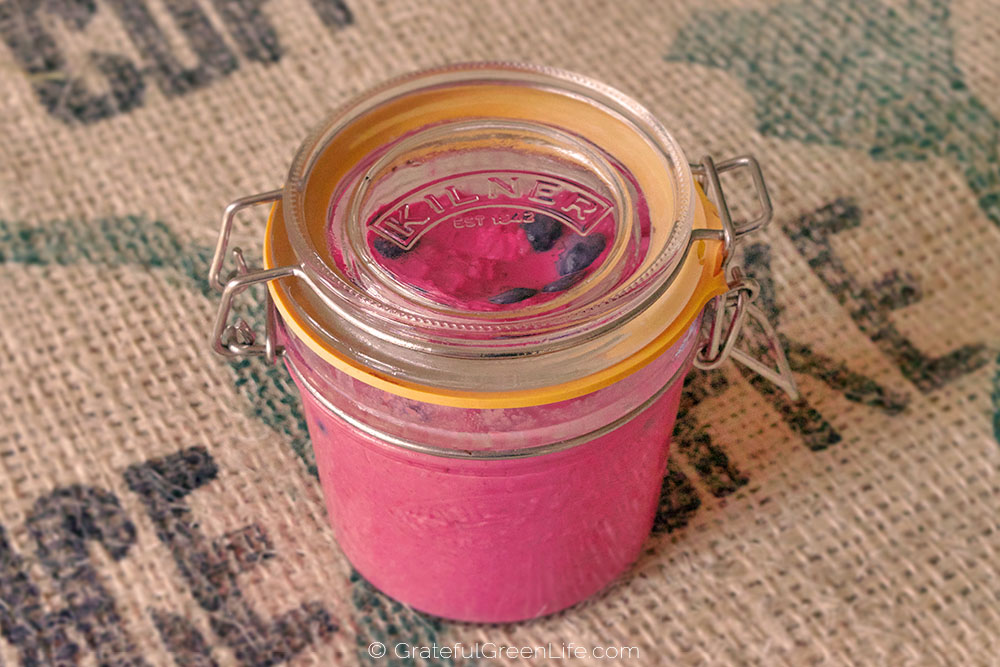 Making Overnight Oats
Making these overnight oats really couldn't be easier!
Simply grab a sealable container (I'm using a 350ml clip top Kilner Jar) and throw in your oats, plant milk, beetroot powder, maple syrup, vanilla extract and blueberries.
Then, give it a good stir, pop it in the fridge overnight, and wake up to one of the prettiest, tastiest and healthiest breakfasts you can find!
If you've enjoyed this recipe and would like to see more, please let me know in the comments below! I'd love to hear your thoughts!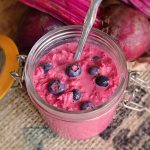 Print
Easy Overnight Oats With Beetroot and Fresh Blueberries
A deliciously creamy and wonderfully healthy recipe for overnight oats, using energising beetroot and fresh blueberries.
Ingredients
3/4

Cup

Dry, Rolled Oats

Use gluten-free oats if necessary

2/3

Cup

Plant Milk

Hemp or oat milk works best, but any will do!

1/4

Cup

Blueberries

1

Tbsp

Maple Syrup

2

Tsp

Beetroot Powder

1/4

Tsp

Vanilla Extract
Instructions
Place all of your ingredients into an airtight container, such as a 350ml Clip-Top Kilner Jar.

Stir thoroughly, close the lid, and place in your refrigerator for at least 8 hours (or overnight).

In the morning, stir once again and enjoy!
Notes
Overnight oats can be kept in the refigerator for up to 3 days. 
Please note: I'm not a doctor, and the information on this website is not intended to be a substitute for professional medical advice, diagnosis, or treatment. Always seek the advice of your doctor regarding any medical condition.
This post contains affiliate links, which means I may receive a small commission for purchases made through certain links on this page (at no extra cost to you). Thank you so much for your support!