A Day Out At The Spectacular Abbotsbury Subtropical Gardens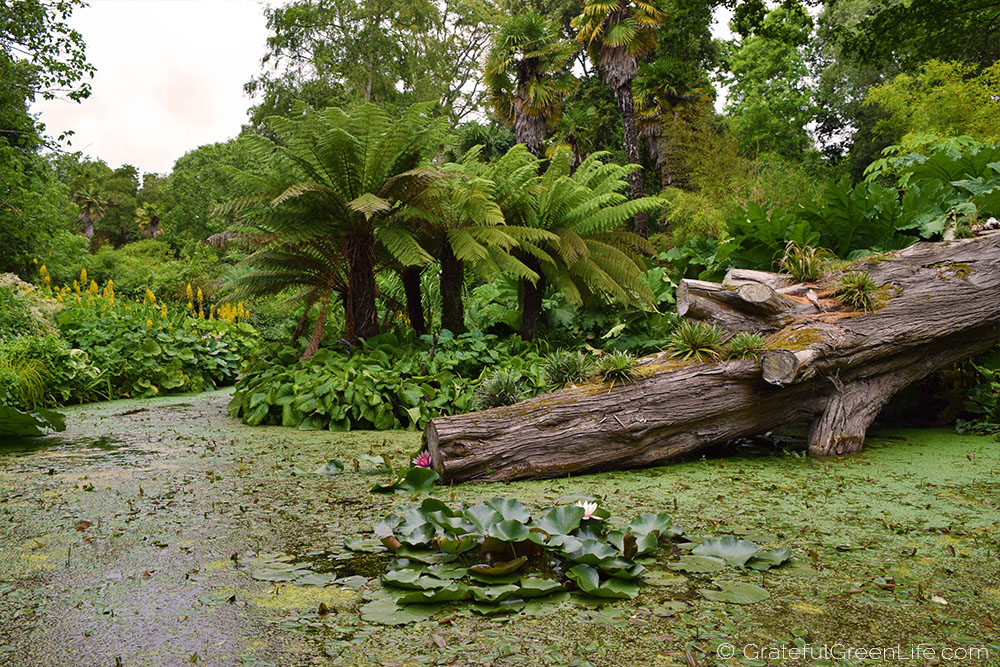 Earlier this year, I was travelling to the start of the Hellstone marathon in Dorset, when we sped past a yellow road sign, which immediately piqued my interest.
It was a sign for the Abbotsbury Subtropical Gardens – a place I'd never heard of before, but (being the crazy plant lady that I am) I just knew I had to check it out!
Three months on, and I finally made it there, to see what these gardens were all about – and today, I'll be taking you on a magical journey through this extraordinary, tropical paradise!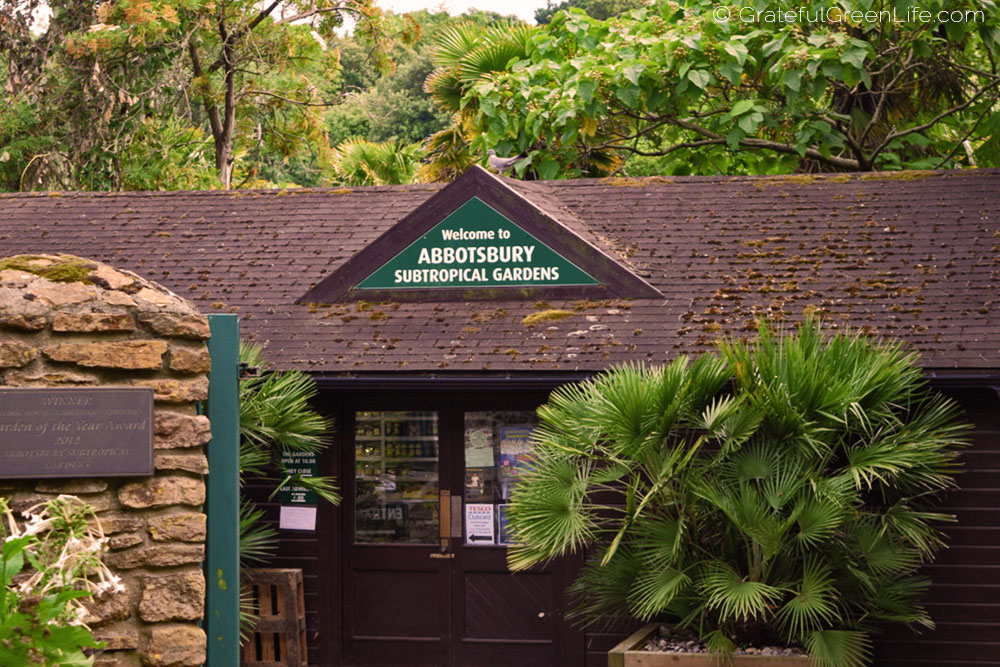 The Walled Garden
Entering the subtropical gardens, I was met by the sight of a stunning walled garden, dating from the 18th century.
The air was sweet, the planting flowed effortlessly, and majestic palm trees (up to 65ft tall) lined the busy perimeter.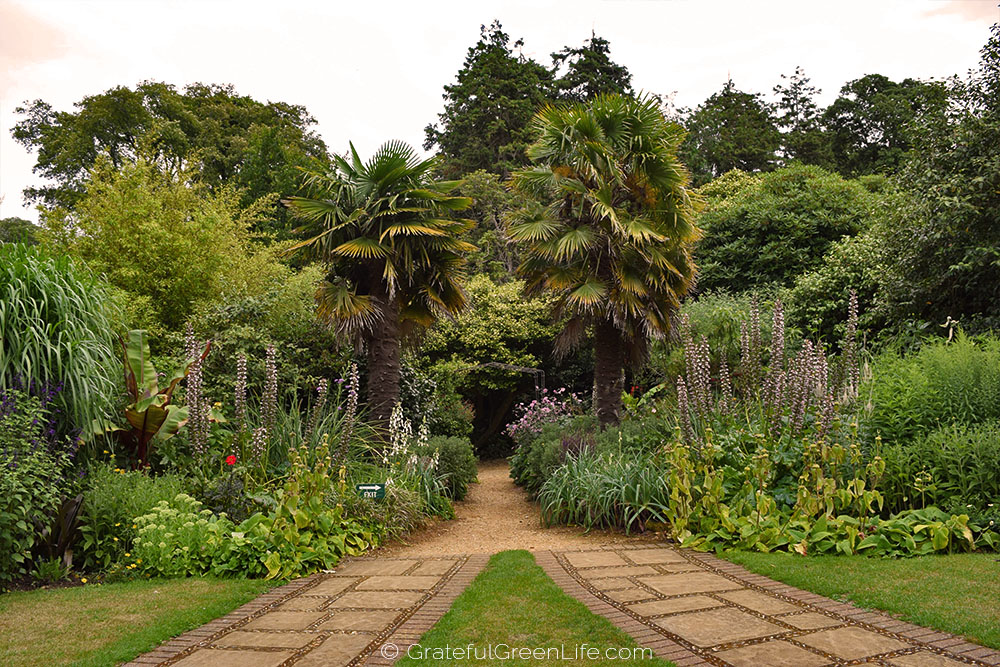 This ancient walled garden was originally created as a kitchen garden, to serve the nearby castle (which sadly no longer exists) and it was from here, that the Abbotsbury Gardens grew and developed into what they are today.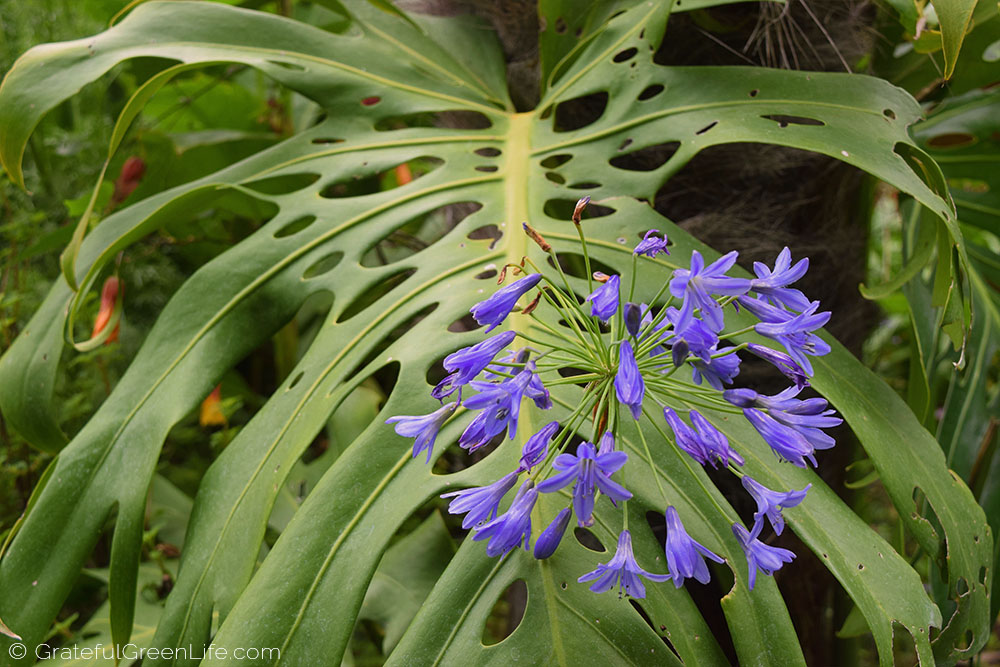 As I marvelled at the huge range of plants, I was surprised to find that there was even a Monstera Deliciosa there, growing at the base of a palm!
I hadn't realised that such tender plants could survive outside in the UK, so it was a real treat to see!
A Jungle in Southern England!
Moving through the rest of the gardens – I was even more blown away!
It's hard to imagine that anywhere in England could feel so tropical and exotic, but at Abbotsbury Subtropical Gardens, they really pull it off!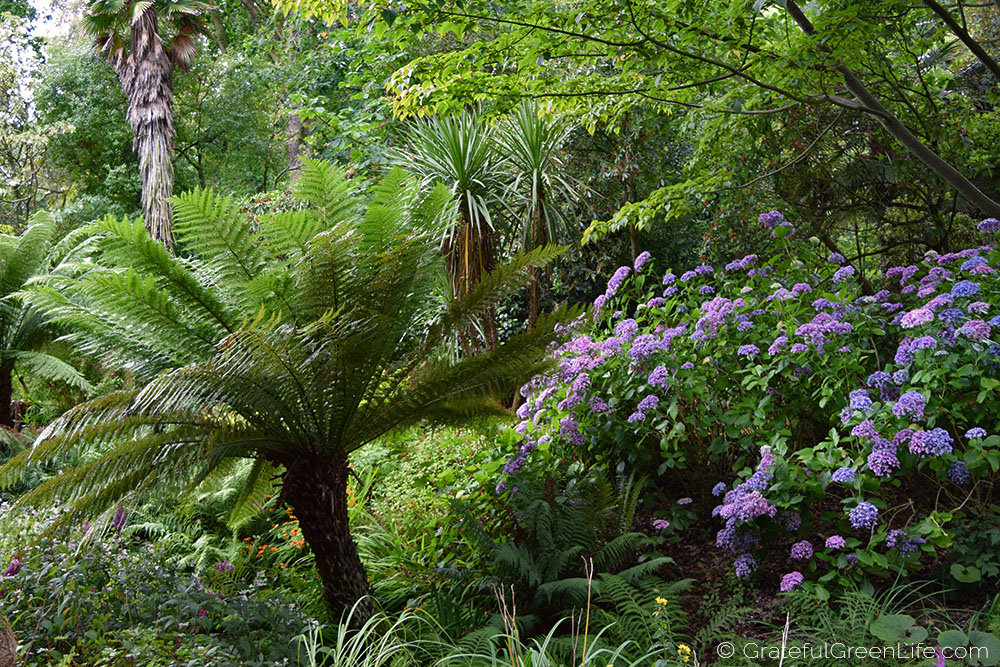 Through the heart of the gardens ran a trickling stream, that was surrounded by palm trees, banana trees and tree ferns. Beneath them, an array of vibrantly coloured flowers were contrasted against the green.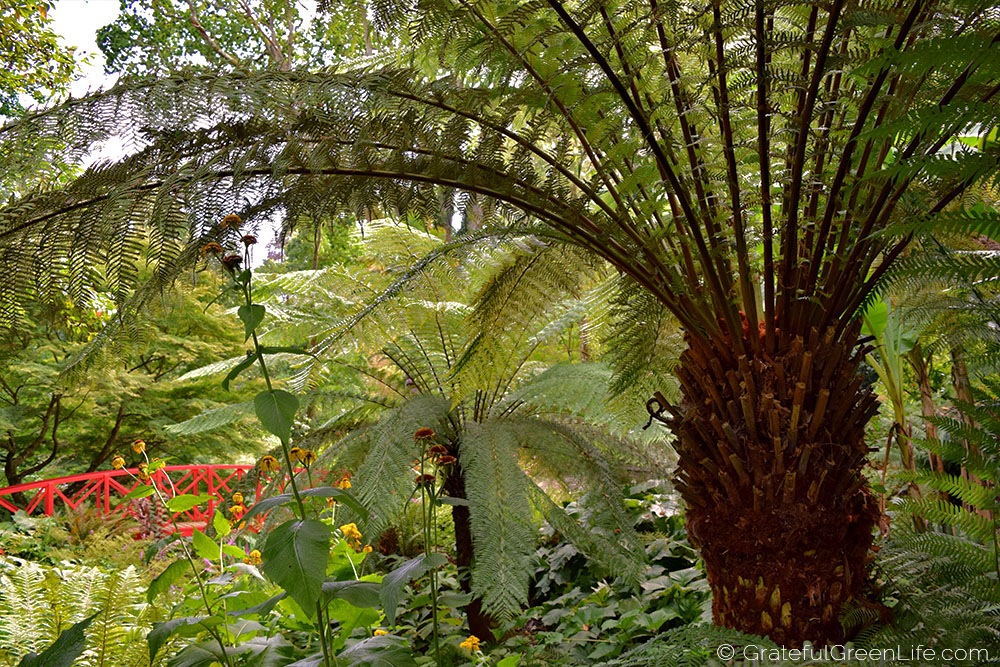 The planting in this area was luscious and dense, and many of the trees were sizable and well-established.
I've sometimes found that tropical planting (in an alien environment) can feel rather contrived, but here it was done with such art and skill, that it all felt very natural.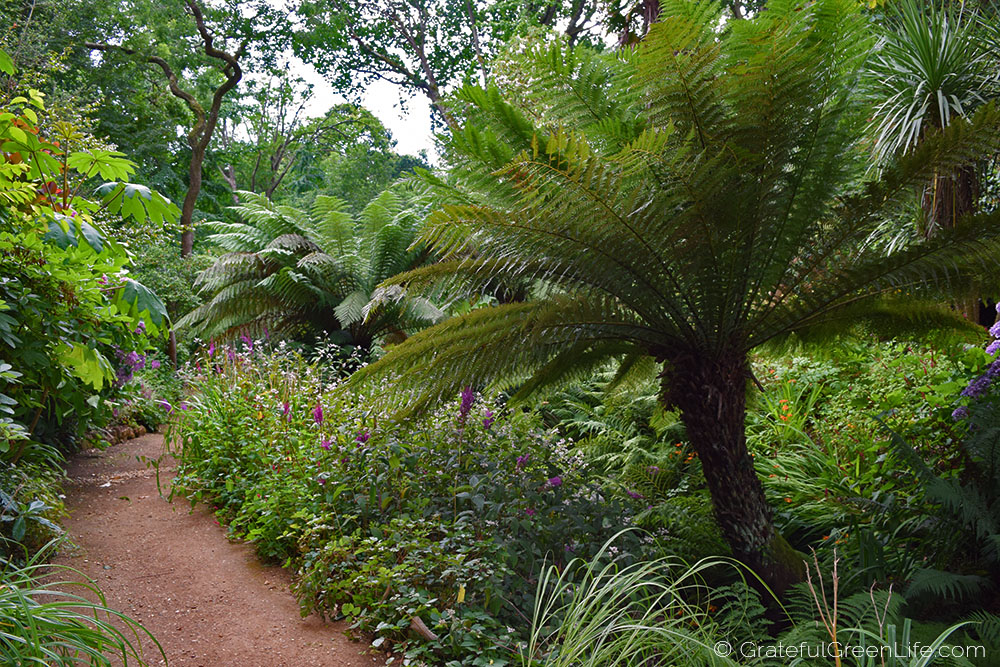 Further along, the stream opened out into a wider area, which was without a doubt, my favourite part of the gardens! (This whole section gave me serious Jurassic Park vibes!)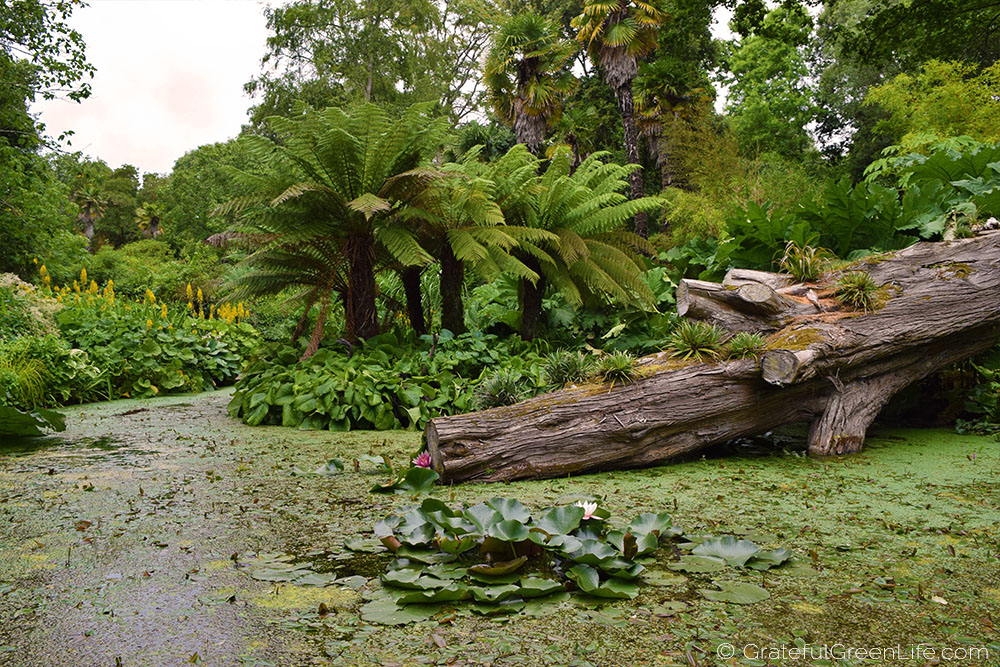 This stunning area was extremely dramatic, with a huge fallen tree, and lily pads decorating the waters.
The shoreline was filled with exotic flora and fauna, and also featured some gigantic Gunnera – many of which were in flower!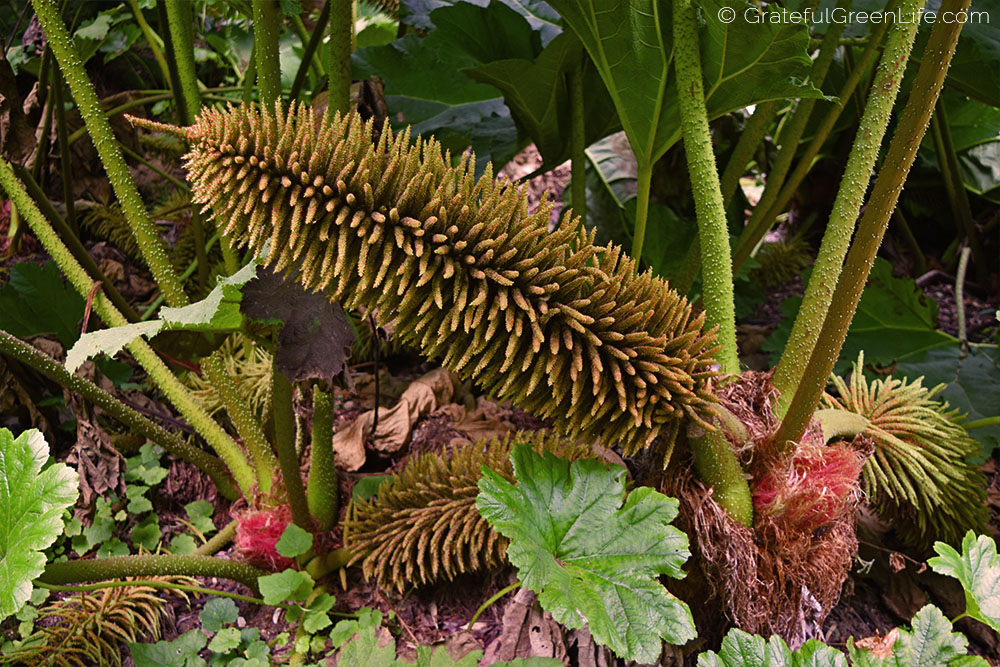 Other parts of the garden were filled with an extensive collection of rhododendron, hydrangeas and ferns.
I say 'collection' because there were so many varieties of each species, which had been planted with real intention.
As I explored the gardens further, I considered the local wildlife, and wondered how these creatures feel about this little slice of paradise, perched on the Dorset coastline.
Thankfully, even with all the rhododendrons, I was happy to see that these tropical gardens were still a haven for many different birds and insects!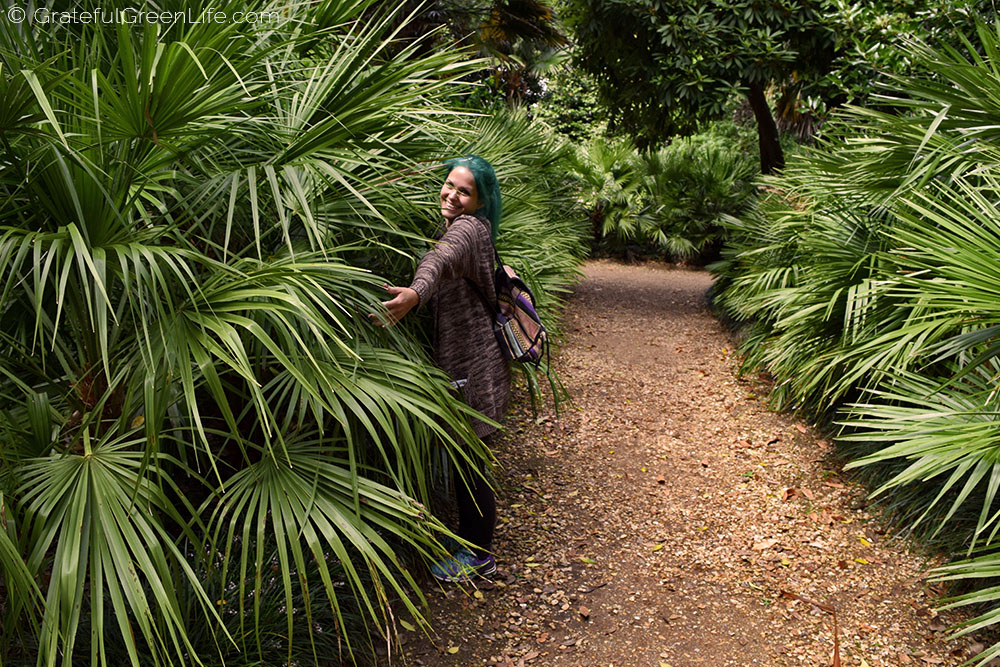 As well as the native species, the gardens are also home to some stunning golden pheasants, a colony of wild stick insects, and apparently, some kookaburras too!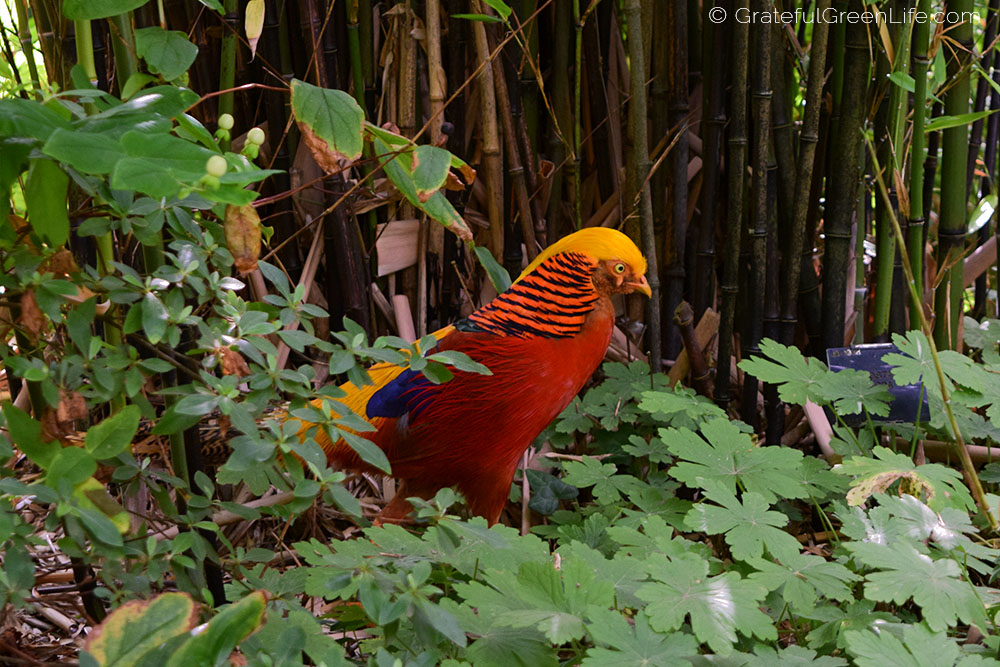 Heavenly Hydrangeas!
Although Abbotsbury Subtropical Gardens are world-famous for their magnolias, by the time I visited, their blooms had long-since passed.
Nevertheless, I did get to see their incredible, blossoming hydrangeas!
These stunning flowers came in a myriad of colours and forms – from intricate pinks and purples, to humungous blue puffballs of loveliness!
Many of the hydrangeas were grouped together, overlooking the sculpture garden, and it was simply magical to find the beautiful sculptures, hidden throughout this area.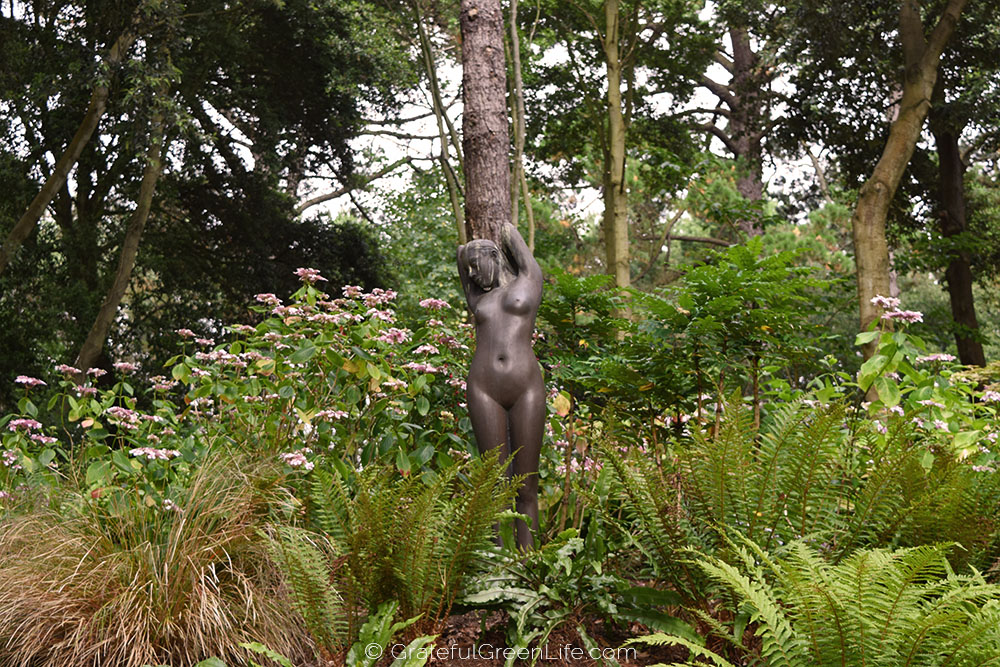 The Burma Rope Bridge
The most unexpected part of the entire day was discovering this fabulously fun (yet slightly unnerving) 36-metre rope bridge!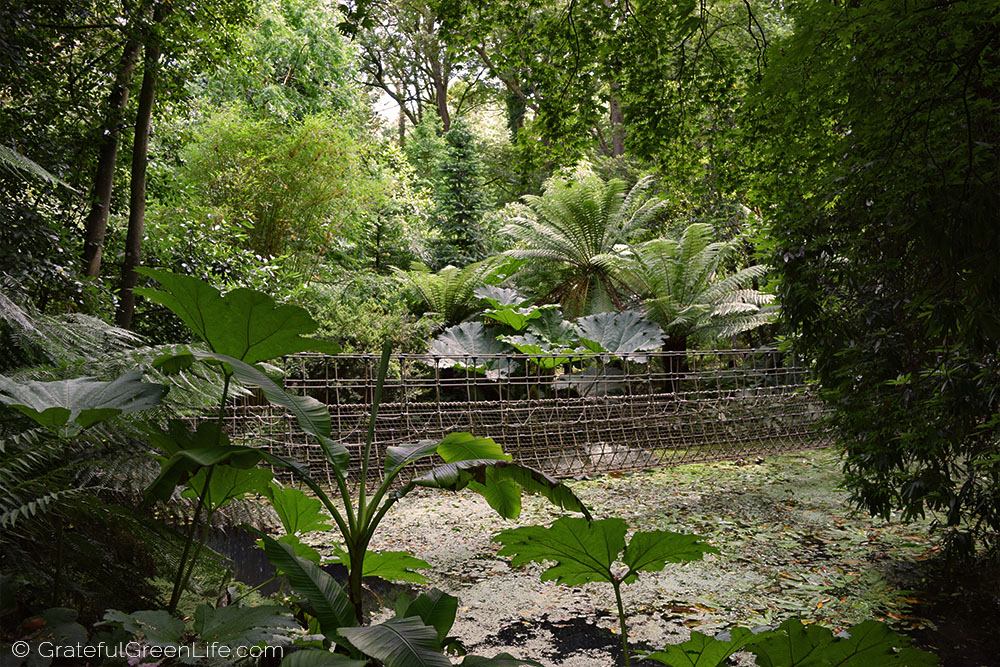 The swaying Burma rope bridge was cocooned by dense jungle foliage and crossed over the swampy Jurassic pond, at the far end of the gardens.
Although it was only built in 2015, it felt like it had been there forever, and it certainly added a little extra adventure to the day!
Eastern Asian Themes
I've always loved the elegance of Japanese gardens and design, and the plants found in the Sino-Himalayan Glade certainly had a similar vibe.
Glorious Acers adorned the winding paths, and large swathes of giant bamboo marked the borders.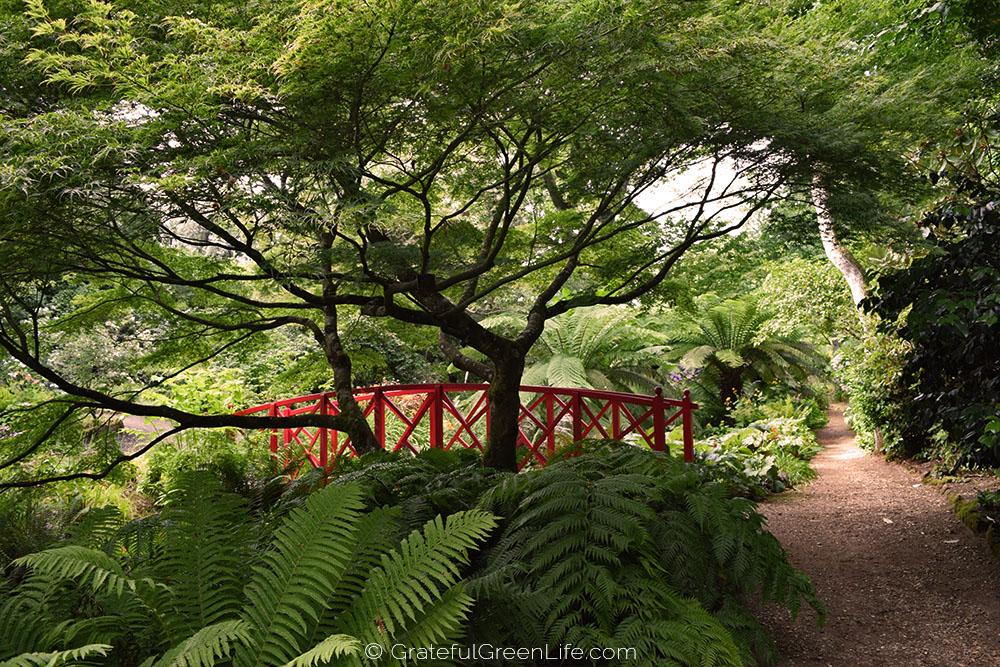 Throughout the gardens, the Eastern Asian themes were continued, with red bridges arching across the stream, and this glorious wooden summerhouse, up on the hill.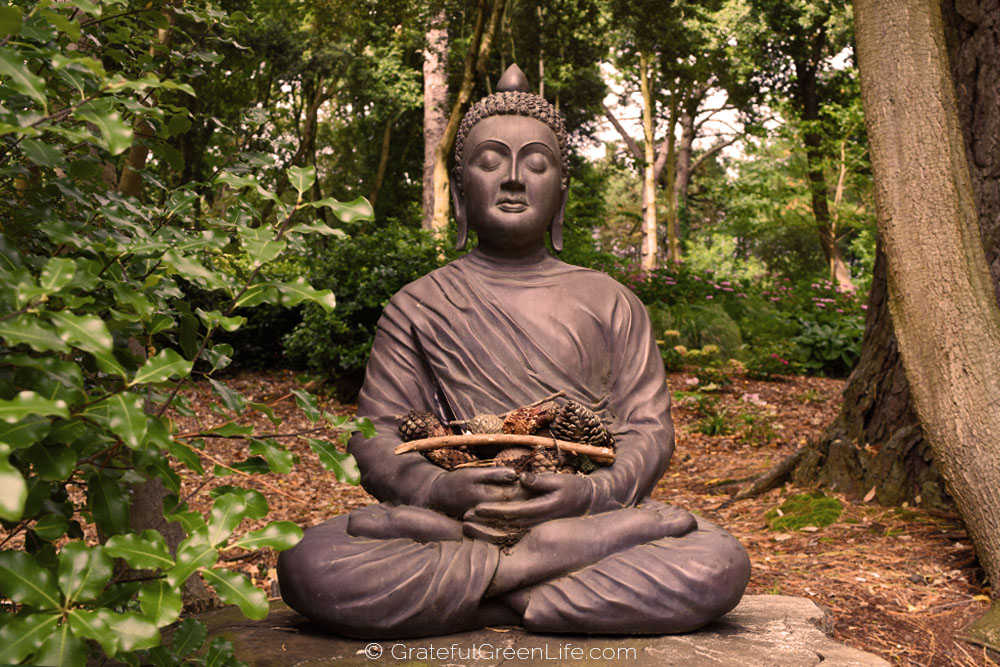 The Mediterranian Bank
Finally, as the day was drawing to a close, I left the gardens via the Mediterranean bank.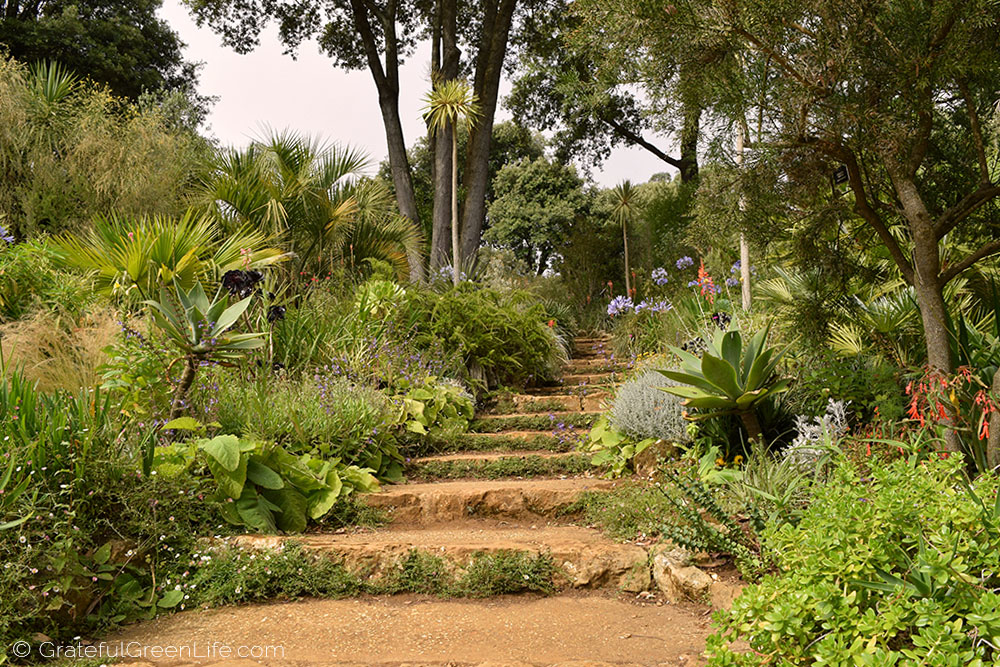 This arid area of the garden was a stark contrast to the lush green jungles from before, but the planting was just as exquisite.
Succulents and grasses filled the borders, alongside fragrant flowers and herbs, which were buzzing with bees and other insects.
Parting Thoughts
As I left the subtropical gardens, I was overflowing with joy, and my entire soul felt renewed.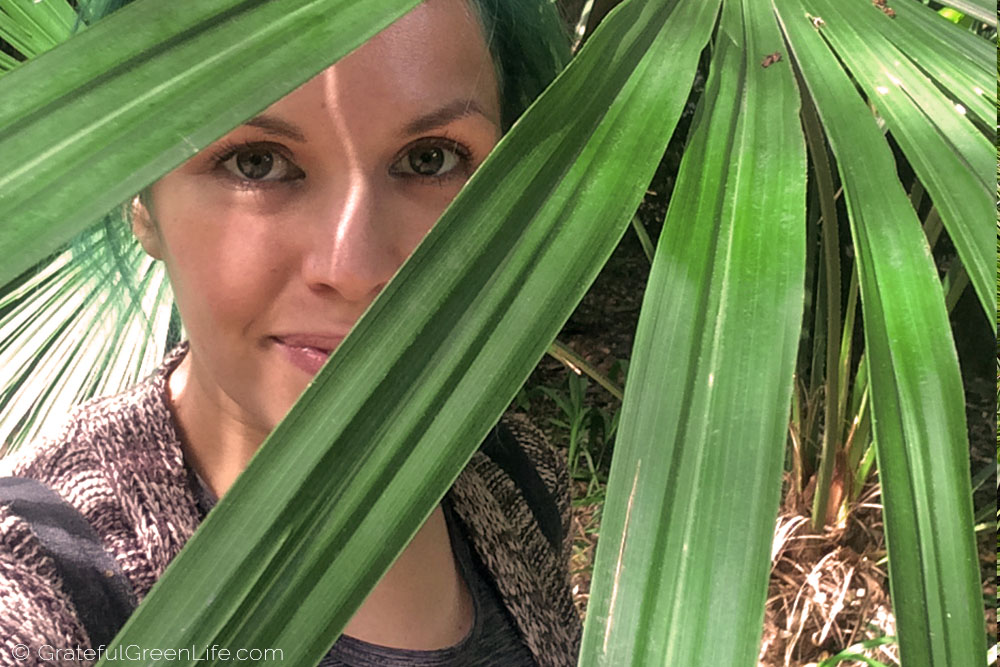 I'd never expected the gardens to be this spectacular, and I was completely blown away by the 20 acres of enchanting landscapes, mesmerising plants and beautiful woodland, that filled every inch of this place!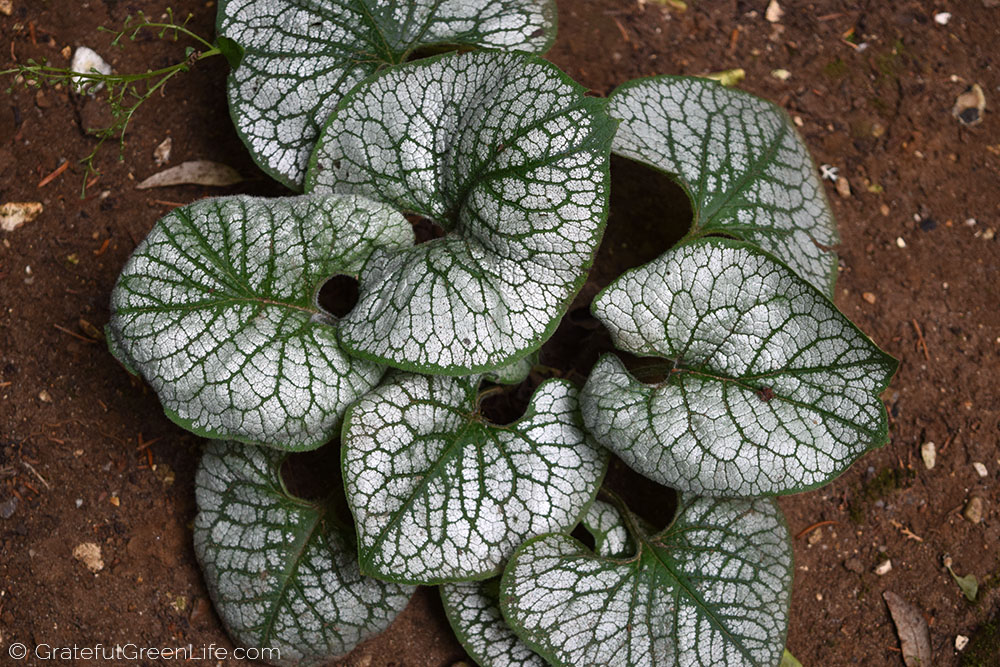 Visiting these gardens has opened my eyes to what's possible to grow here in England, and I'm now full of inspiration for plants I'd like to grow myself – such as this stunning, metallic Brunnera (above) and this Fatsia Japonica 'Spiders Web' (below).
I was also thrilled to find that the gardens had disabled access (an issue that's close to my heart, having been in a wheelchair in the past), with 50% of the routes being wheelchair-friendly. Not only this, but if you have a blue badge, your carer can go in for free!
For everyone else, the regular prices can be found here, with various discounts available when booked online.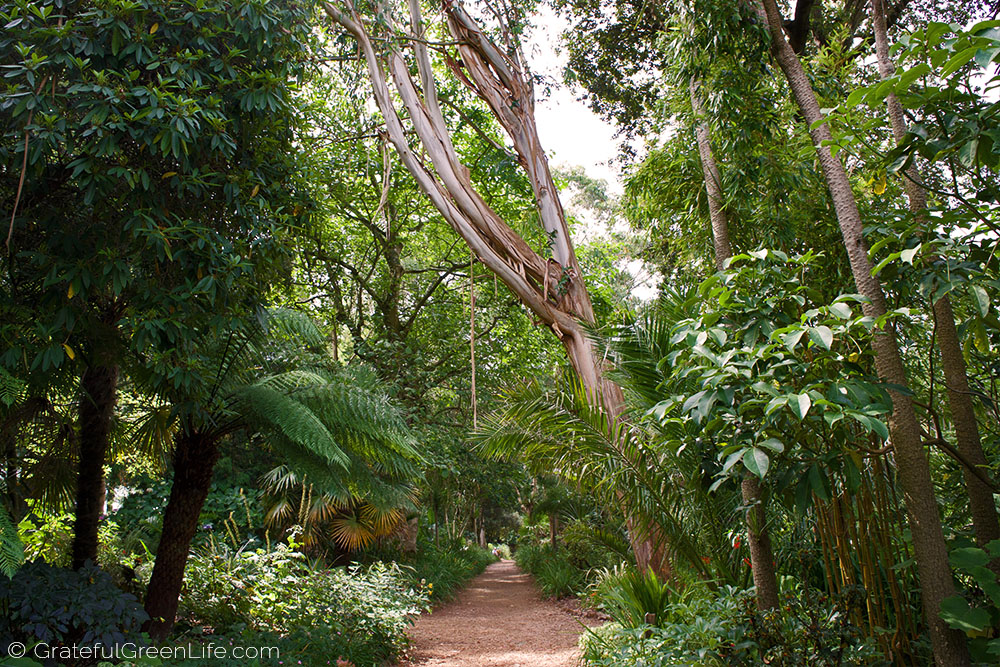 If you're ever in Dorset, I'd highly recommend a trip to the Abbotsbury Subtropical Gardens. It's a beautiful day out for the whole family (your dog included) and if you love plants, nature and beautiful places, you won't be disappointed!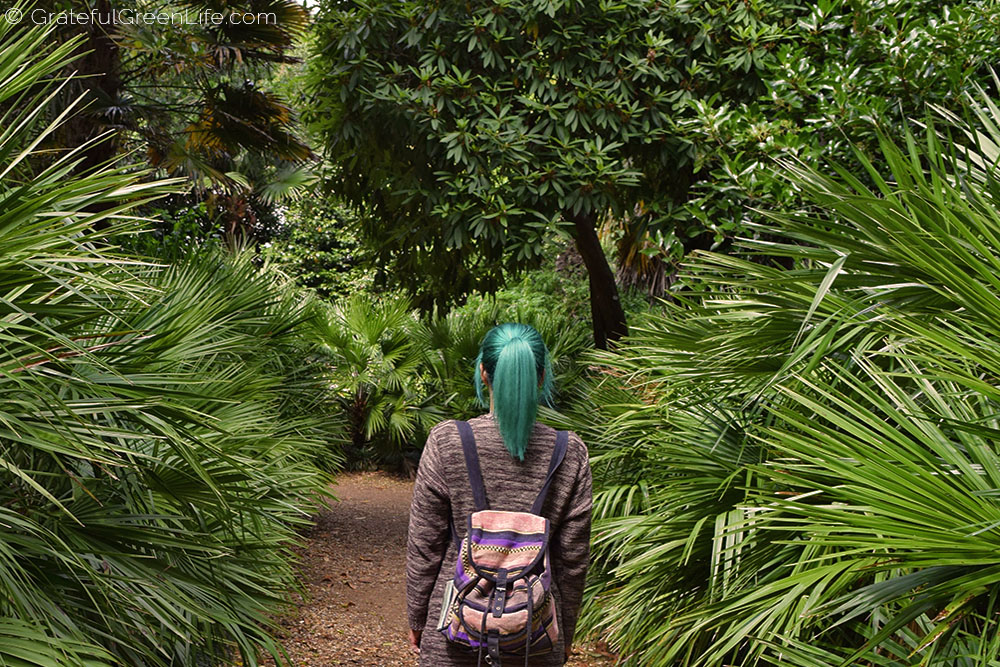 Have you been to the Abbotsbury Subtropical Gardens? I'd love to hear your thoughts!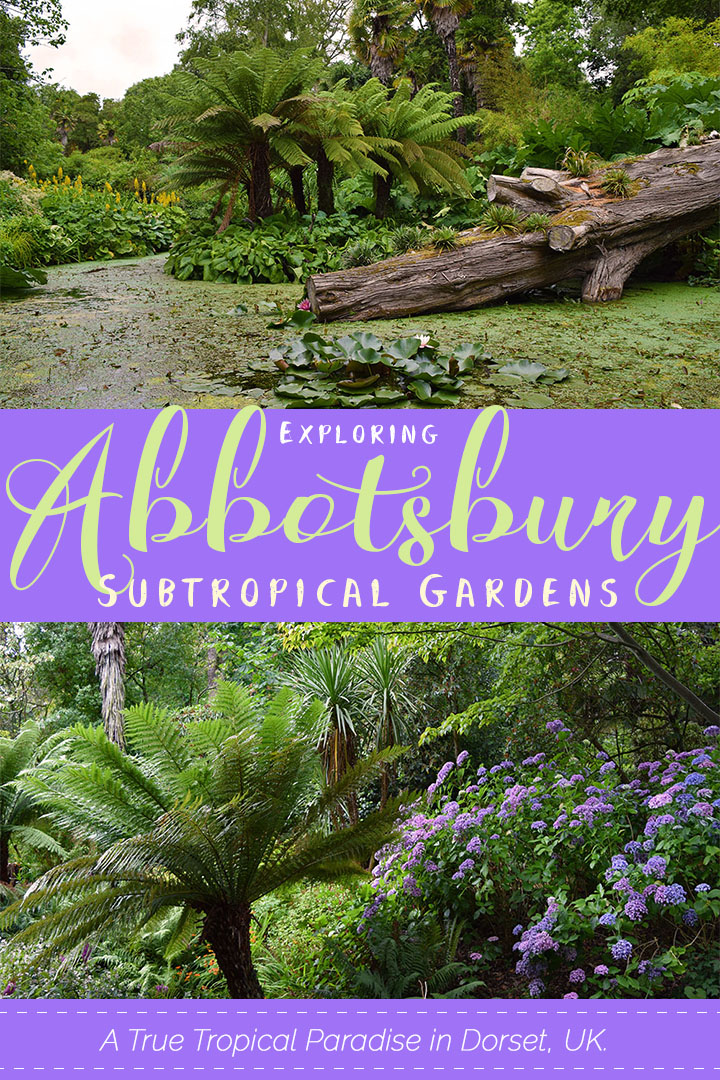 This post contains affiliate links, which means I may receive a small commission for purchases made through certain links on this page (at no extra cost to you). Thank you so much for your support!