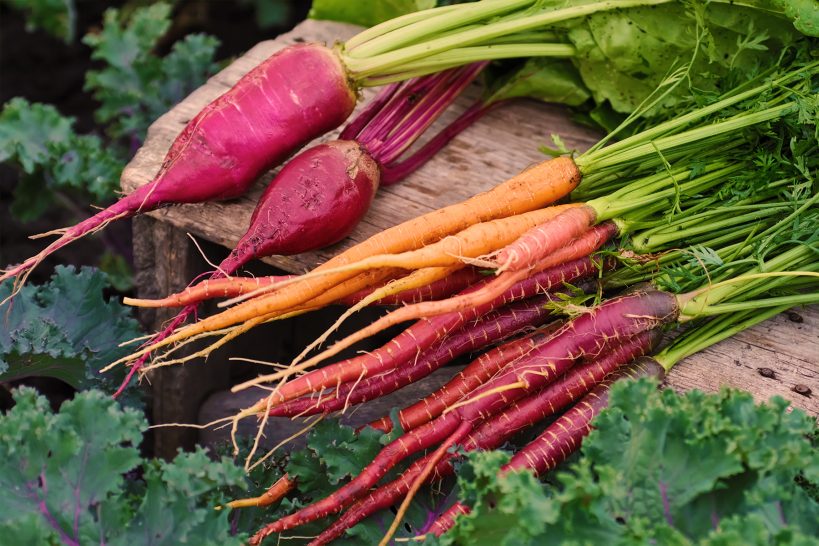 Hey loves! It's July, and despite the slow start to the growing season (and all the wet weather that's followed) many of us gardeners are now enjoying the fruits of our first summer harvest!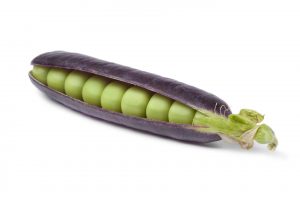 Here in Somerset, we've had a sizeable bounty of Blauwschokker peas – which are my favourite variety to grow! They're delicious when shelled, or eaten as mange tout, and the plants are very striking; with purple blooms and lovely purple pods, that are packed with lime green peas!
I've also been busy picking our broad beans – which seem to have thrived in all that rain – and I've lifted some of the garlic and onions, that were battered in the latest storm.
My onion game is strong this year (I'm growing over 100 of them!) but I'm still disappointed that a lot of my other crops failed, after I was too poorly to plant them out in time.
Thankfully though, there are some really great veggies that can still be sown in July, so let's take a look at what we can start now, for an autumn/winter harvest!
12 Crops to Sow in July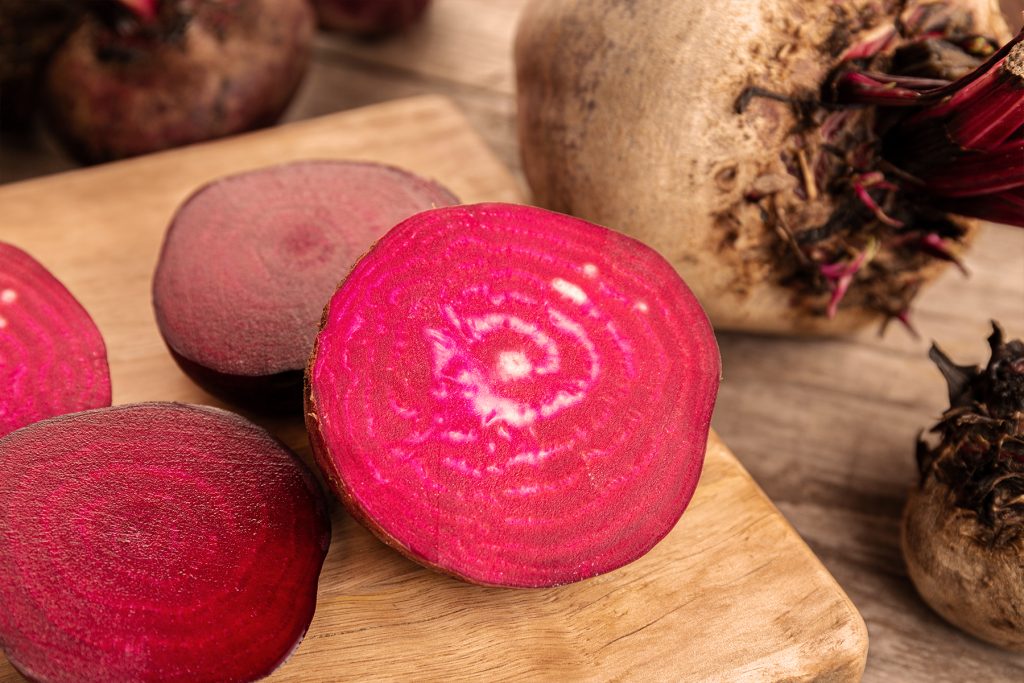 Beetroot
My favourite veggie is beetroot, so I'm very happy that there's still time to sow some, ready for an autumn harvest!
The seeds can be sown at directly into the ground, but I prefer to multisow them. To do this, I start them off in a module tray, planting 3-4 seeds per cell, and when the seedlings are about 1″ tall, I transplant them into their final growing place.
As the multisown beetroot grows, the roots push each other apart, and by harvesting 1-2 beets at a time, the other's in the clump will have more opportunity to swell – thus giving you a bigger overall harvest!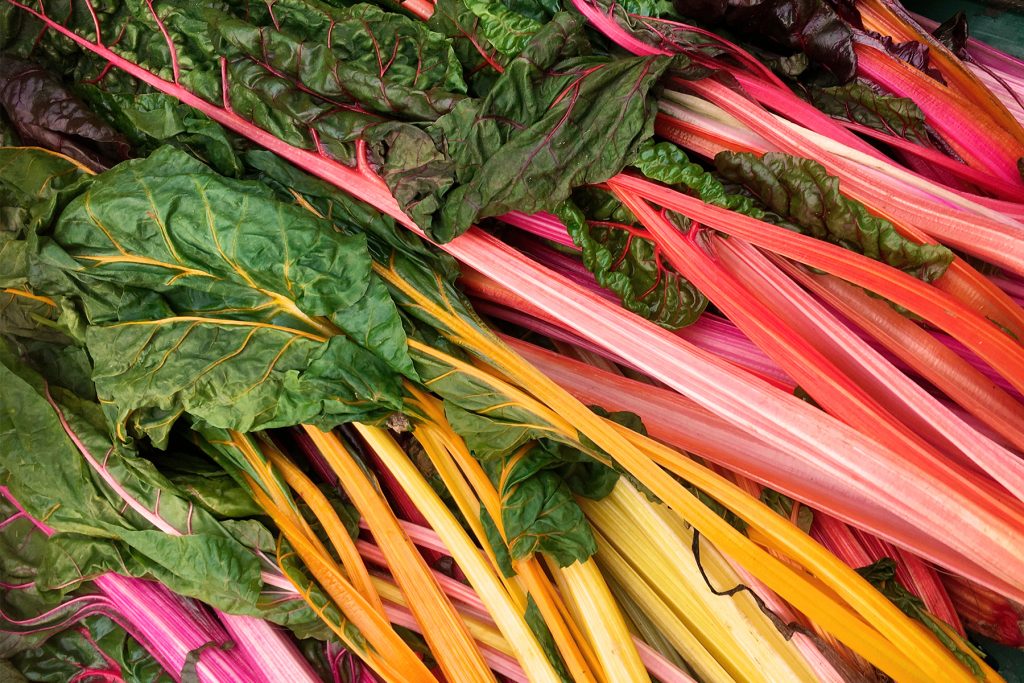 Swiss Chard
Swiss chard is beetroot's leafy brother, which is grown for its leaves and its gorgeous, rainbow-coloured stems. It's the perfect plant to brighten up your veg plot, and it tastes a bit like spinach.
The young, tender leaves can be eaten raw, and the mature ones taste great when sauteed with garlic, or added to a risotto.
Like beetroot, Swiss chard can also be multisown in modules, but I often just direct sow it, and later thin the plants to around 9″ apart, to allow the leaves to grow big and beautiful!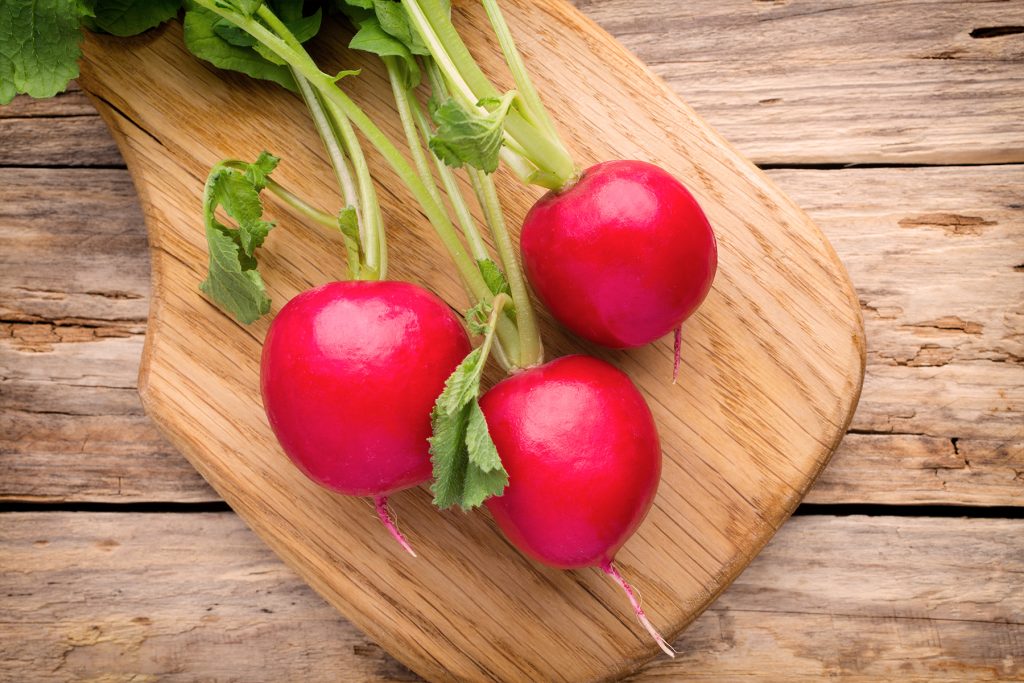 Radishes
Radishes are another great crop to sow at this time of year! Summer radishes can be sown successionally, up until the middle of August, and they make an ideal catch crop to plant amongst your slower-growing veg.
By planting catch crops you can make good use of the space on your plot, because your fast-growing crop (in this case, radishes) will be harvested before the other plants need that space.
Winter radishes can also be sown in July, and while they're slower growing and need more room, they're a really great way to keep your veg plot productive, right into the autumn and winter.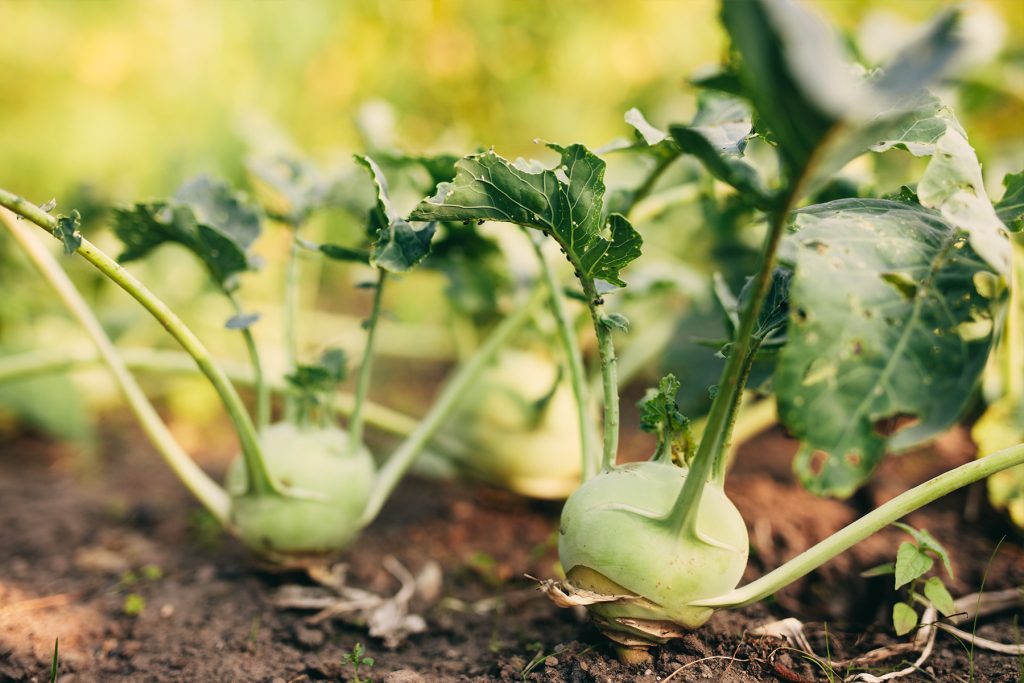 Kohlrabi
Kohlrabi is another fast-growing vegetable, that's perfect for using as a catch crop.
I usually start mine off in a module tray (sowing one seed per cell) and then transplant them out to their final growing place, when they're around 2-3" tall.
Kohlrabi grows best in moist soil, and is ready to harvest when the bulb reaches 2-3″ in diameter.
This strange-looking brassica tastes a bit like a broccoli stem, and its crunchy texture makes it especially tasty when eaten raw, in a salad or slaw!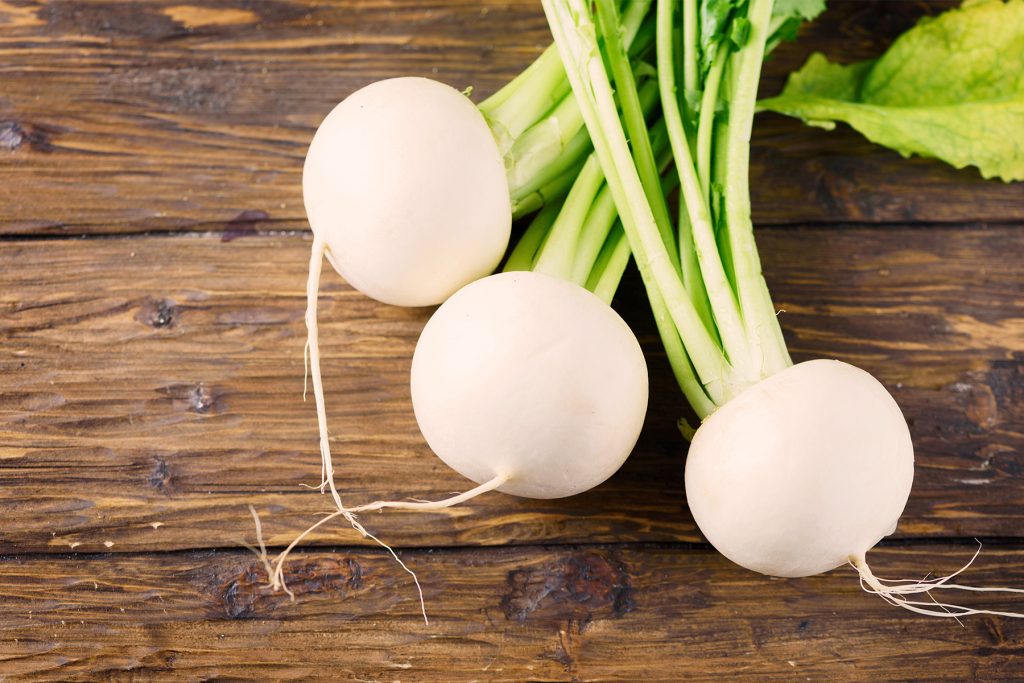 Turnips
It's time to sow maincrop turnips, and despite their rather unglamorous reputation, they're a useful crop to grow, as they store well in the ground, throughout the autumn and winter.
Turnips are best sown directly into their final growing place, and then thinned to around 4" apart. They're delicious when mashed or roasted, and both the roots and the greens are edible! (The greens can be cooked, like kale!)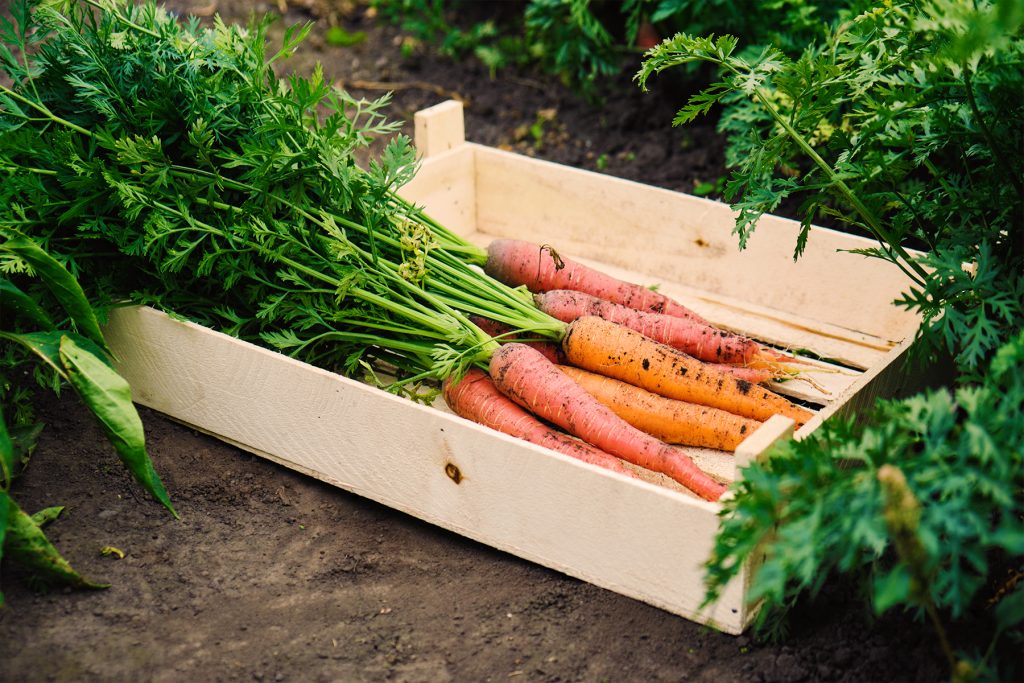 Carrots
There's also still time for a final crop of carrots as well! Carrots can be tricky to cultivate, but I find they grow best in a raised bed or container – provided it's well-draining, and is deep enough to accommodate their roots.
Sow the seeds directly into their final growing place, and cover them with enviromesh, to protect them from pests, such as the dreaded carrot root fly.
As they start to grow, thin the plants out to around 2″ apart and then harvest them when they're ready, approximately 12-16 weeks after sowing.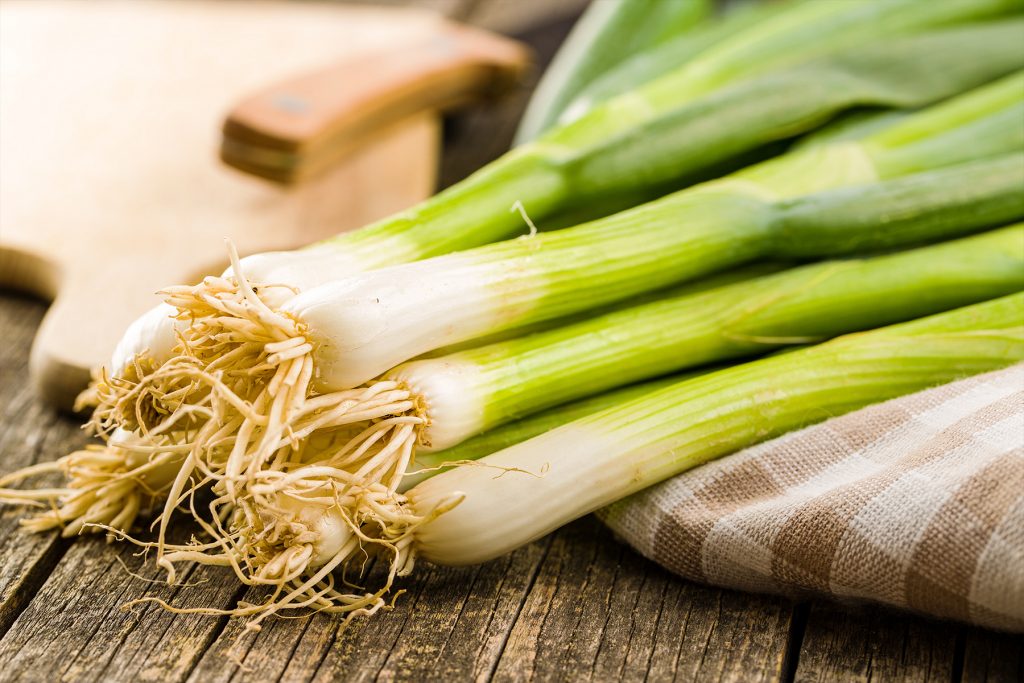 Spring Onions
I'm totally obsessed with onions, and spring onions (aka salad onions, gibbons or scallions) are one of my favourite fast-growing crops. They're easy to grow and can be sown successionally, right up until September.
The seeds can either be sown thinly in a drill in the ground, or scattered in a pot or container. Spring onions are then best harvested when they're around 6-8" tall.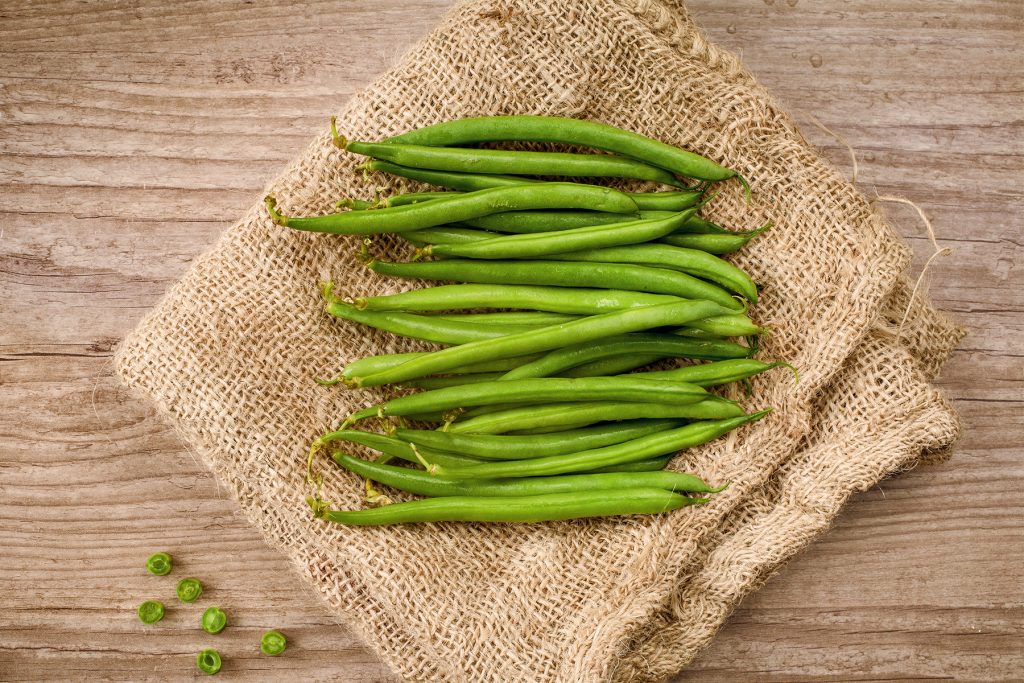 French Beans
Sow dwarf French beans early in the month, for a final harvest of the year! As the soil is now warm, you can sow the seeds directly into the ground, and these fast-growing plants will be ready to harvest in the autumn.
You can't beat the taste of homegrown beans and they make such a wonderful side dish, so why not freeze some, to enjoy with your Christmas dinner?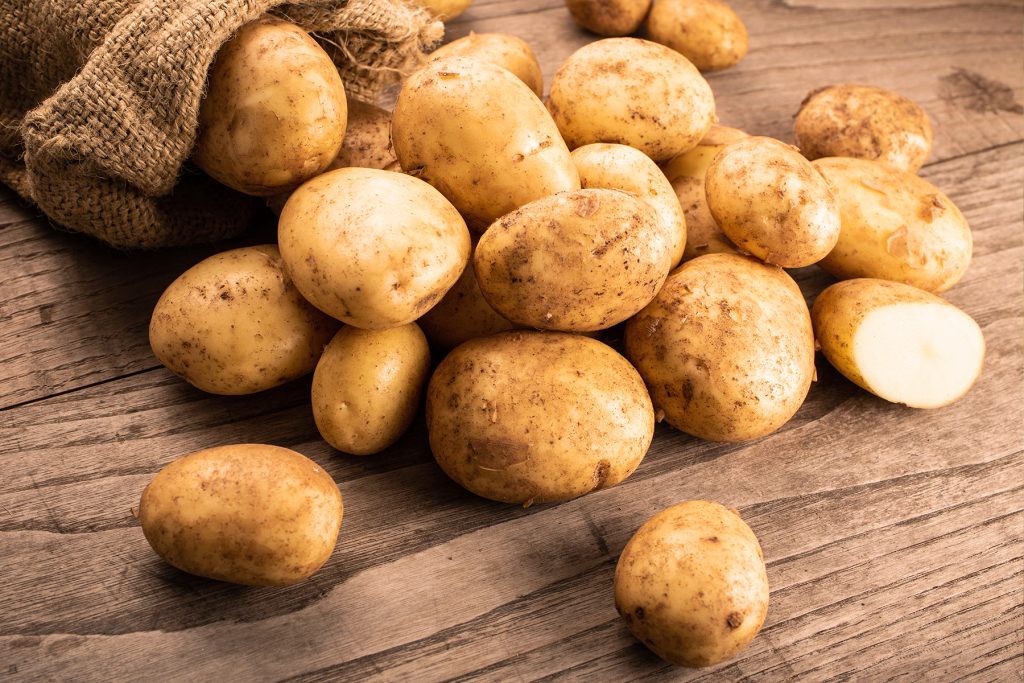 Potatoes
Speaking of Christmas, it's now time to plant your Christmas potatoes! Choose a suitable variety that's blight-resistant, and grow them in containers, or sow them in the ground – earthing them up as they grow.
Here in Somerset, we've got a heavy clay soil which has caused my Christmas spuds to rot in the past. Because of this, I'm going to grow my potatoes in containers this year, and keep them inside the greenhouse. This should mean that they'll be a lot drier, and will hopefully store well in the compost, up until the festive season!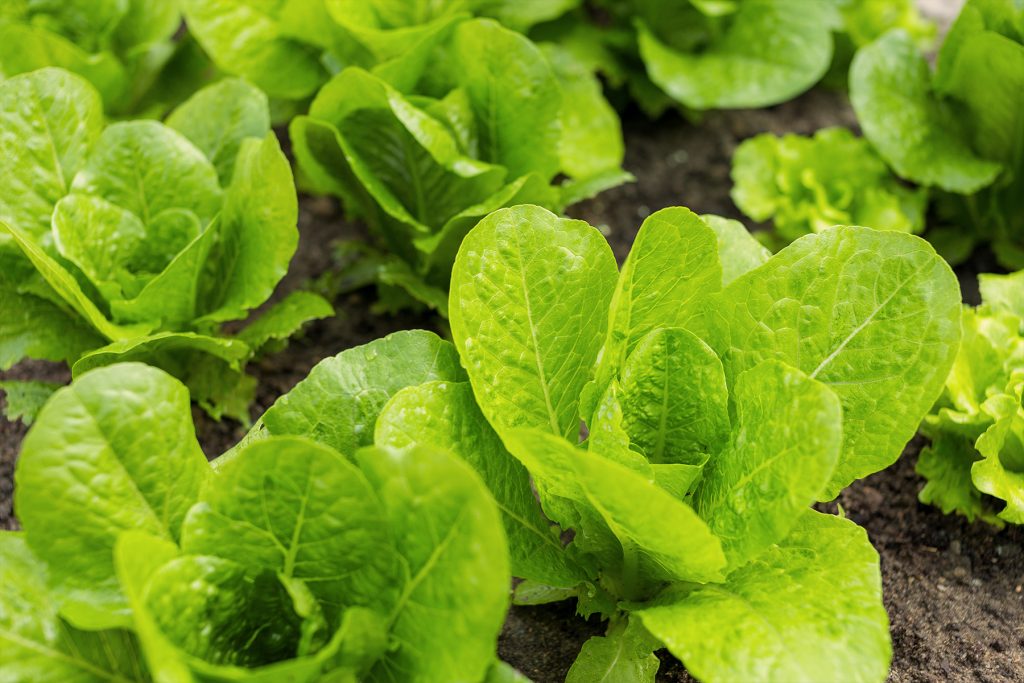 Salad Greens
There are many different salad greens that prefer the cooler weather, and are perfect for sowing now! These include rocket, lettuce, spinach, baby kale and mustard greens.
If you like the bitter taste, then it's also a great time to sow chicory or endive as well.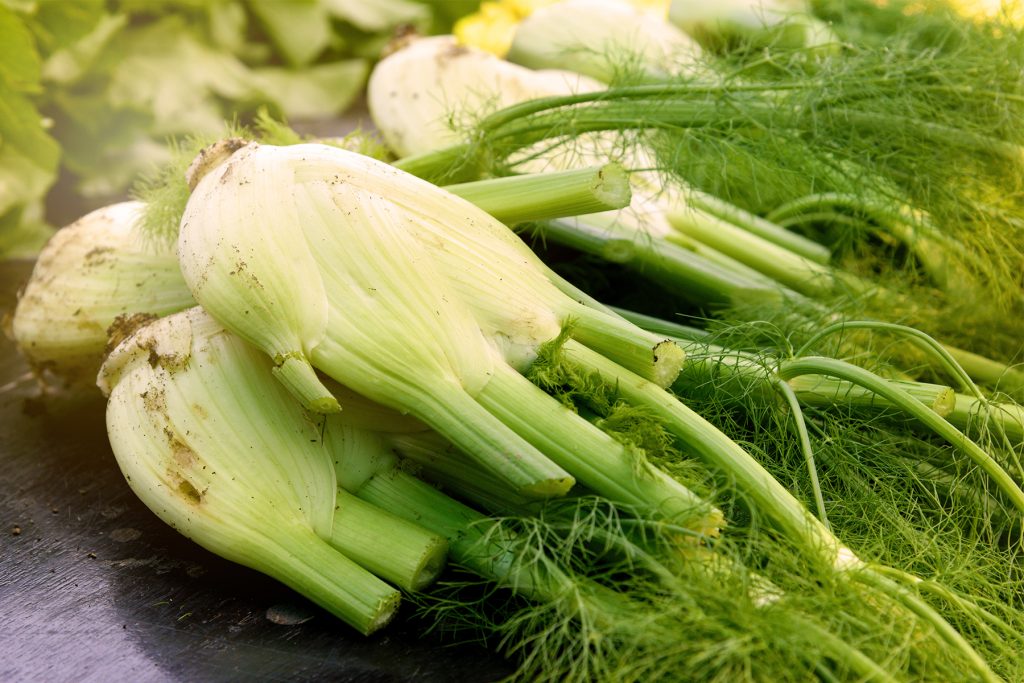 Fennel
Florence fennel is another crop that prefers the slightly cooler weather. I like to start fennel in a module tray (one seed per cell) and then transplant it into its final growing position, around 2-3 weeks later. As it swells, the 'bulb' can be earthed up (to keep it tender) and it'll be ready for harvesting in the autumn, when it's around 3-4" wide.
Now, I have to admit, that I can't stand fennel at all, but with its feathery leaves it does look pretty, and my mum really loves it, so I always grow some for her!
Florence fennel can be sliced in half and roasted, or chopped up raw, in a salad.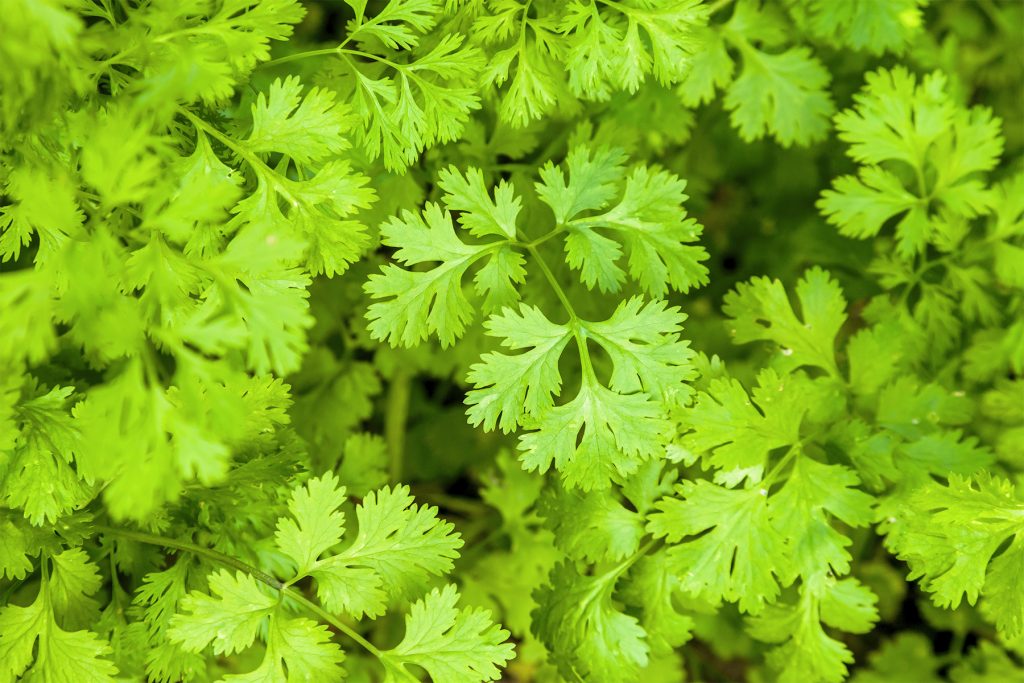 Cooler-Weather Herbs
Lastly, there are some delicious herbs that thrive best when the weather isn't so dry and hot. These include parsley, coriander and dill.
They can all be sown directly into their growing space, but with parsley and coriander, I like to multisow them in module trays, before later planting them out.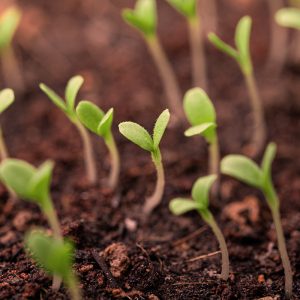 I think that planting seeds is a beautiful process and a real demonstration of hope, and I'd love to know what you've been growing and sowing this month!
Over here, I've been sowing lots of yellow crops to try and brighten my veg plot up! I've got yellow beetroot, carrots, French beans and turnips – and I can't wait to see how they grow!
I'll see you again soon for more garden-related content, and in the meantime, happy planting!
This post contains affiliate links, which means I may receive a small commission for purchases made through certain links on this page (at no extra cost to you). Thank you so much for your support!